Episode 12
360 Degree Analysis of Future Retail !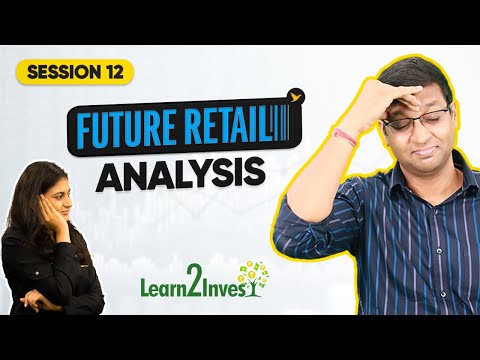 In this 12th session of Learn2Invest, I, Vivek Bajaj will do a 360 degree analysis of Future Retail using three broad frameworks: Quality, Valuations and Financials.
In the 1st part of the video, Mr. Bajaj have done analysis on quality framework, because that's more important. With the help of Excel chart, he able to explain the red flags, which is actually because of the management.
In 2nd part, company is explained from valuation perspective. Relative valuation model - company is not making profit, it's a total loss. DCF model is also explained, which predicts the future earnings. Stock Price Analysis of Future Retail is done through this video.
Based on this, you can decide whether you need to invest or not in Future Retails Stocks.
About

Mr. Vivek Bajaj

The passion for data, analytics and technology is what makes Vivek Bajaj a financial market survivor. The journey as a market participant started in 2002 when the first trade was executed in the options contract of ITC. Life was simpler and easier during that time. Since then technology and Big data have taken over totally. As an early adapter to the complex tools, Kredent was formed to capitalise on the opportunities. He is co-founder of StockEdge and is committed to bring simplicity in the complex world of market data. He is a Chartered Accountant, Company Secretary and an MBA from IIM Indore. He is a part of various committees of exchanges and regulator and he has been an active contributor in the evolution of Indian Derivatives Market.