Episode 1
Why Investing is extremely Important ???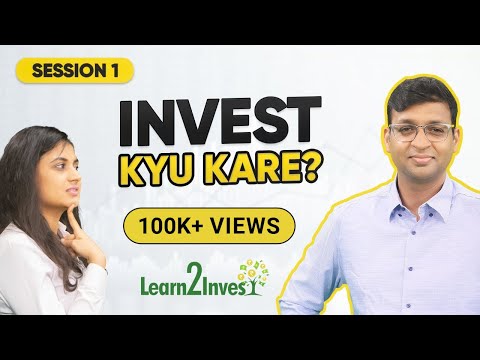 In this episode, our host Vivek Bajaj Sir gave a brief introduction to the series. He explained how & where to start the investment journey for beginners. He gave a clear picture of investment basic terminologies & different asset class categories.
A stock market investment journey can be a very big-wealth-creating exercise. One journey that is important for him is to identify themes. Themes can come from everywhere, bottom-up or top-down.
In asset classes, get to know about them & different types of asset classes.
The different asset classes can be classified as follows:
Cash & Cash Equivalents..
Real Estate.
Fixed Income Funds.
Commodities.
Equity Asset Classes.
Alternative Investments.
Watch this Episode on Learn2Invest by Vivek Bajaj to get a kickstart on various investment tips for beginners.
About

Mr. Vivek Bajaj

The passion for data, analytics and technology is what makes Vivek Bajaj a financial market survivor. The journey as a market participant started in 2002 when the first trade was executed in the options contract of ITC. Life was simpler and easier during that time. Since then technology and Big data have taken over totally. As an early adapter to the complex tools, Kredent was formed to capitalise on the opportunities. He is co-founder of StockEdge and is committed to bring simplicity in the complex world of market data. He is a Chartered Accountant, Company Secretary and an MBA from IIM Indore. He is a part of various committees of exchanges and regulator and he has been an active contributor in the evolution of Indian Derivatives Market.