Episode 3
Three C's of Investing followed by Top Investors !!!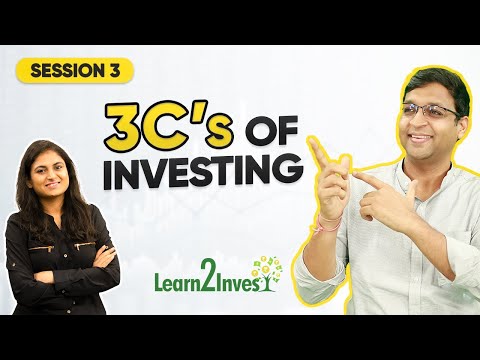 Is Investing an Art or Science? In this 3rd session, Mr. Vivek Bajaj will tell you how to do investing using one of the elemental powers - the power of compounding. Investing is a mixture of 3C's - Consistency, Compounding & Clarity, which I have explained in the video. In this video, I started by discussing the three types of interest rates and then moved forward to discuss the compounded rate of interest in detail. The excel sheet I used to explain in the video might help you plan your stock investing journey. Watch the whole video to find out the actual definition of Investing as an art and science.
ROI is directly proportional to inflation, as explained by Mr. Bajaj in this video. He has cited an action plan based on several slabs according to the age group starting from 20 upto 70 years on an excel sheet. Through this you can assume how much you can generate from stock investing in the future.
About

Mr. Vivek Bajaj

The passion for data, analytics and technology is what makes Vivek Bajaj a financial market survivor. The journey as a market participant started in 2002 when the first trade was executed in the options contract of ITC. Life was simpler and easier during that time. Since then technology and Big data have taken over totally. As an early adapter to the complex tools, Kredent was formed to capitalise on the opportunities. He is co-founder of StockEdge and is committed to bring simplicity in the complex world of market data. He is a Chartered Accountant, Company Secretary and an MBA from IIM Indore. He is a part of various committees of exchanges and regulator and he has been an active contributor in the evolution of Indian Derivatives Market.