Episode 16
Fibonacci Retracement से Stock Trading कैसे करें ?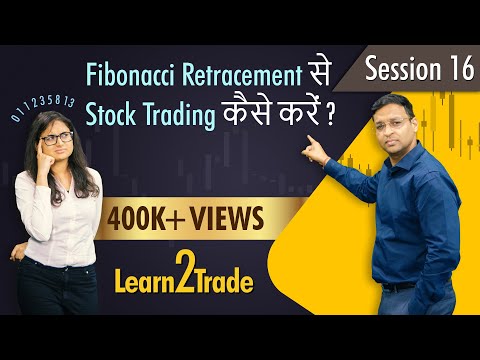 In this 16th session, I will teach the concept of Fibonacci number series and how do we use the indicator Fibonacci retracement to trade in the stock market. Fibonacci Number Series is one of the most natural number series developed that is not only followed in the corporate world but also followed by the environment. I will start by explaining what is the Fibonacci number series and the different levels of Fibonacci. Each price movement of a stock follows a swing and retraces at a certain level. This level generally coincides with the Fibonacci levels, making it renowned as Fibonacci Retracement levels. It is observed that the stock always shows retraces at these levels making it important price points to trade. I will use few stocks to demonstrate and analyse the concept of Fibonacci Retracement along with the ideal trading strategy using this concept.
About

Mr. Vivek Bajaj

The passion for data, analytics and technology is what makes Vivek Bajaj a financial market survivor. The journey as a market participant started in 2002 when the first trade was executed in the options contract of ITC. Life was simpler and easier during that time. Since then technology and Big data have taken over totally. As an early adapter to the complex tools, Kredent was formed to capitalise on the opportunities. He is co-founder of StockEdge and is committed to bring simplicity in the complex world of market data. He is a Chartered Accountant, Company Secretary and an MBA from IIM Indore. He is a part of various committees of exchanges and regulator and he has been an active contributor in the evolution of Indian Derivatives Market.