Episode 15
Stock से सही Time पे कैसे निकलें ?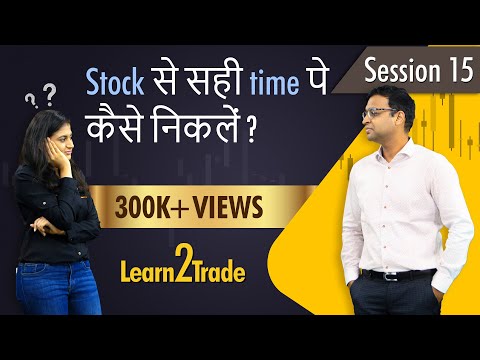 In this 15th episode of Learn2Trade, Mr. Vivek Bajaj will focus on an exit strategy for investors. He also discusses how to combine these trading strategies to make a convincing exit. This session will cover the super trend indicator and moving average indicator . The first exit strategy involves comparing the moving averages of two different periods. He will then explain the different time periods that you can use to identify the best price point to exit the stock. The super trend is a new trending strategy that he will be discussing. The super trend indicator will be explained in detail and how it can be used to make the right trades. Watch the whole video to get a detailed and free beginner's guide on super trends in the stock market.
About

Mr. Vivek Bajaj

The passion for data, analytics and technology is what makes Vivek Bajaj a financial market survivor. The journey as a market participant started in 2002 when the first trade was executed in the options contract of ITC. Life was simpler and easier during that time. Since then technology and Big data have taken over totally. As an early adapter to the complex tools, Kredent was formed to capitalise on the opportunities. He is co-founder of StockEdge and is committed to bring simplicity in the complex world of market data. He is a Chartered Accountant, Company Secretary and an MBA from IIM Indore. He is a part of various committees of exchanges and regulator and he has been an active contributor in the evolution of Indian Derivatives Market.